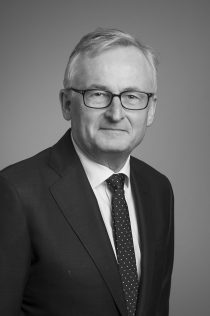 Alf C. Thorkildsen
Non-executive Director
Born: 1956
Mr Thorkildsen has more than 30 years of managerial experience from the oil and gas industry. Mr Thorkildsen is currently Senior Partner in HitecVision AS where he has been employed since 2013. Prior to this, he served as Chief Executive Officer for Seadrill, Chief Finance Officer for Seadrill and Chief Financial Officer for Smedvig ASA. Mr Thorkildsen started his career in 1980 in Larsen and Hagen Shipping and worked thereafter for 20 years in Shell in numerous senior positions.
Mr Thorkildsen has considerable experience as a board member of several public companies and is currently board member of Golar LNG Partners, Atlantica Offshore Drilling, Energy Drilling and Hav.
Mr Thorkildsen has a degree in business from Handelsakademiet in Norway and an MBA from Arizona State University.
Mr Thorkildsen has been a Director since 2020 and is due for re-election at the AGM in 2022.
Shares in Prosafe: 0
(NB – Mr Thorkildsen has a small indirect ownership interest in Prosafe due to his indirect ownership interest in HitecVision VI, L.P and HitecVision VII, L.P.)
Download Image